7 September 2016:
Czech Zoological Gardens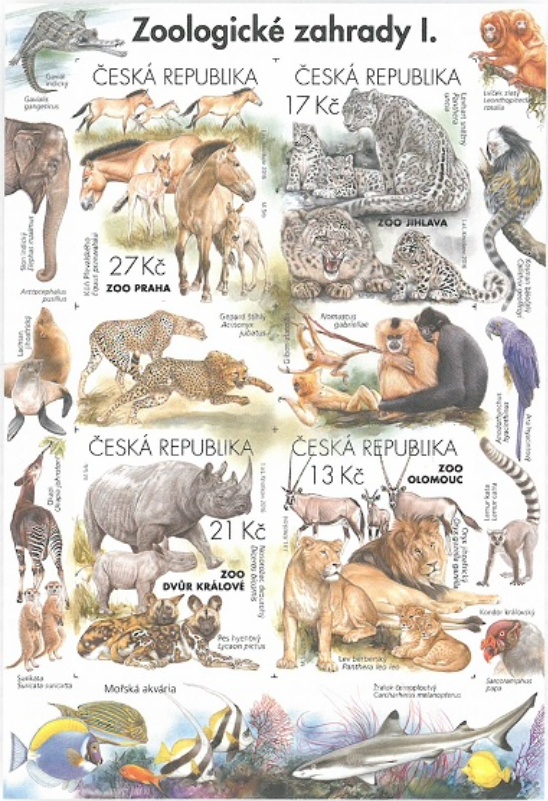 The Czech Post will issue a miniature sheet dedicated to Czech Zoological Gardens on 7 September 2016.
The MS will be denominated CZK 54.00 and consist of four stamps, two of which shows felines. A CZK 17.00 stamp representing Jihlava Zoo shows Snow Leopards. There's also a CZK 13.00 stamp representing Olomuc Zoo with Lions and an undenominated label with Cheetas.
There are different First Day Postmarks from the 4 zoos/cities represented, and the one from Jihlava shows a Snow Leopard.

Reported by Marci Jarvis and Geir Arveng
2 August 2016:
US Pets Stamps
On 2 August 2016 USPS issues a booklet of 20 self-adhesive stamps showing various pets. Two of the Forever-stamps (inland letter rate - USD 0.47 on issue) show cats. One stamp shows a black and white Exotic Shorthair kitten, and another one shows a brown-tabby Maine Coon.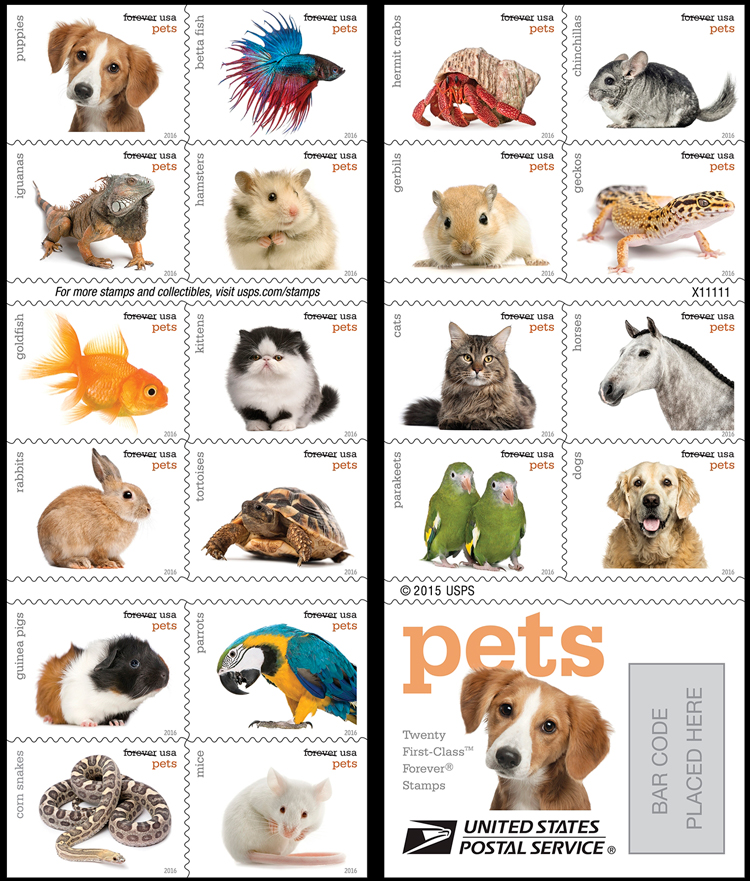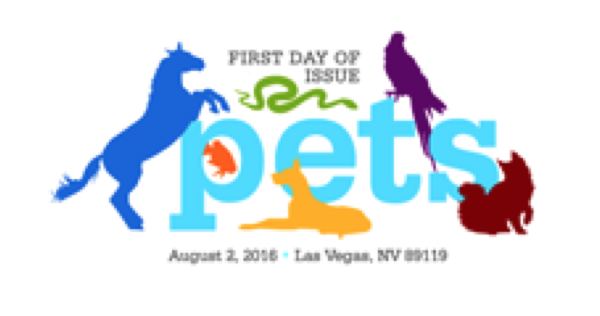 The First Day Ceremony takes place in Las Vegas, NV, and the FDI Digital Color Postmark also shows the silhouette of a cat.
Reported by Marci Jarvis
28 July 2016:
150th Anniversary of Beatrix Potter's Birth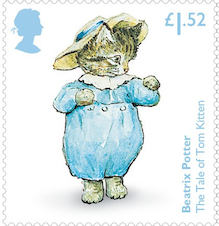 To celebrate the 150th Anniversary of Beatrix Potter's Birth, Royal Mail issues a set of 6 stamps, a self-adhesive retail booklet and a prestige booklet.
One of the GBP 1.52 stamps (European letters up to 100g) shows Tom Kitten. The stamp is available from ordinary sheets, as well as from the prestige booklet.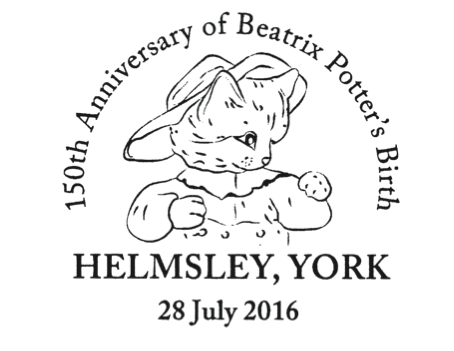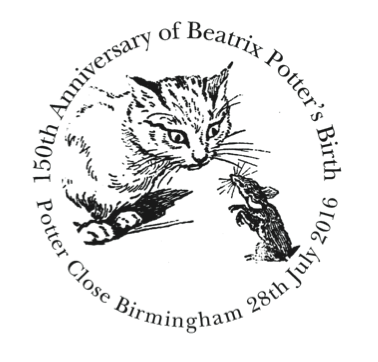 Reported by Marci Jarvis