24 May 2017:
Finlandia 2017: Centenary of Finnish Independence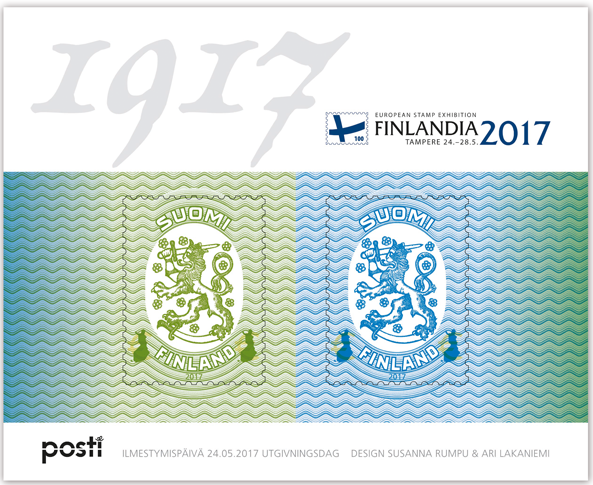 In 2017 Finland celebrates its Centenary of Independence from Russia in 1917. There might be more cat related issue for the jubilee, but we know that on 24 May 2017, a miniature sheet with two NVI-stamps good for inland postage (indicated by an outline of the Finnish map). The MS is issued for the opening of the Finlandia 2017 International Stamp Exhibition in Tampere.
Reported by Geir Arveng
3 May 2017:
The British & Irish Lions 2017 Tour to New Zealand
Every four years The British & Irish Lions tour the Southern Hemisphere, and in 2017 it's New Zealand's turn to host and compete in a rugby series that captivates a nation. The series will begin in Whangarei on 3 June 2017, and over the course of six weeks, ten matches will be played in seven different cities against eight different New Zealand teams.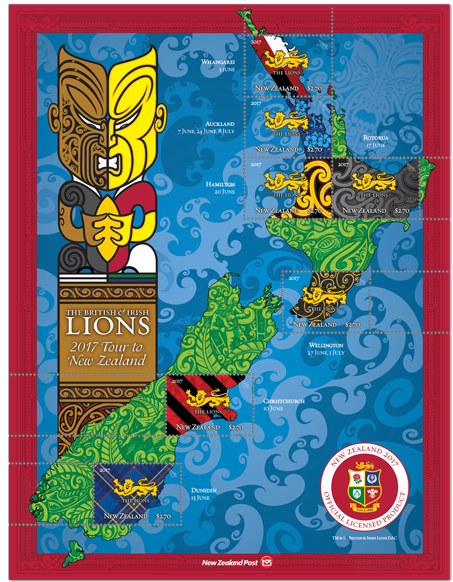 On 3 May 2017 New Zealand Post issues a miniature sheet with 7 stamps, each representing one of the seven cities. All the stamps includes a Lion Passant Guardant from the Lions' team logo.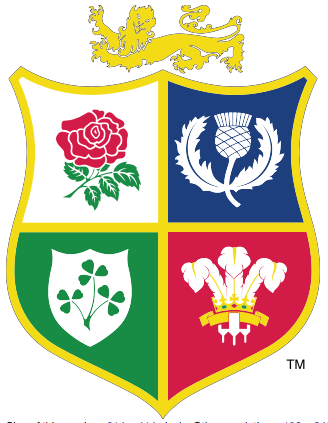 The Lion Passant Guardant is also represented in the first day postmark and the entire logo is shown in the FDC cachet alongside a real Lion.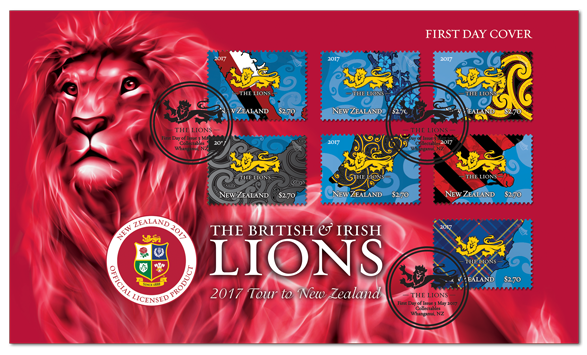 The stamps and other philatelic products can be ordered from the New Zealand Post website.
Reported by Geir Arveng
27 April 2017:
Icelandic Kitten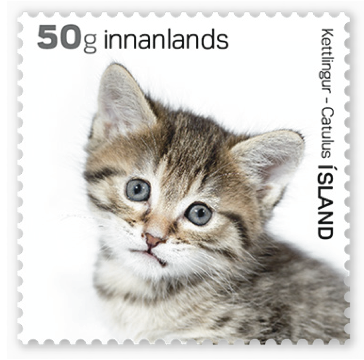 In a two-stamp set called The Young of Iceland's Domestic Animals, Iceland Post gives us a beautiful stamp showing a kitten. The self-adhesive stamp is denominated 50g Innanlands - or inland letter up to 50g (ISK 195 on issue). The stamp is sold in sheetlets of 10.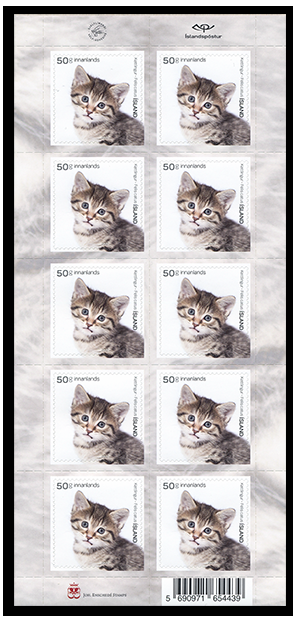 Official FDCs are produced for individual stamps, sets of two (the other one shows a baby goat), as well as for blocks of four, and there's a cat silhouette in the FDC cachet.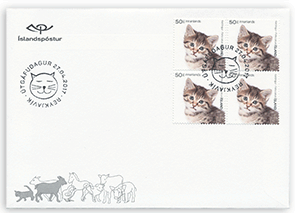 The first day postmark shows a cartoon cat.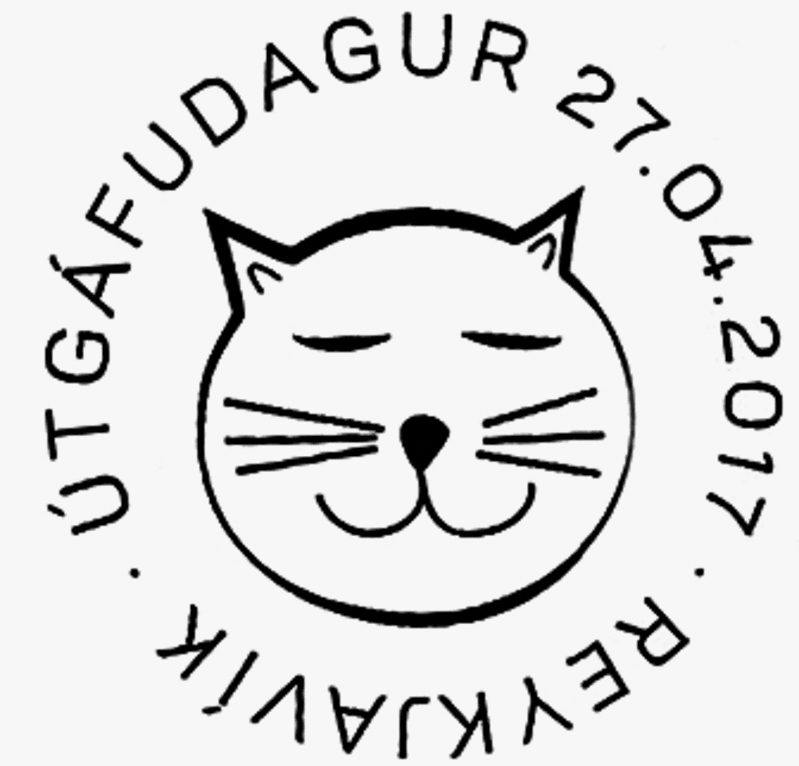 The set can be ordered from Iceland Post' Postphil website, and also (in time) from WOPA.
Reported by Marci Jarvis