27 July 2017:
UK Commemorative Postmark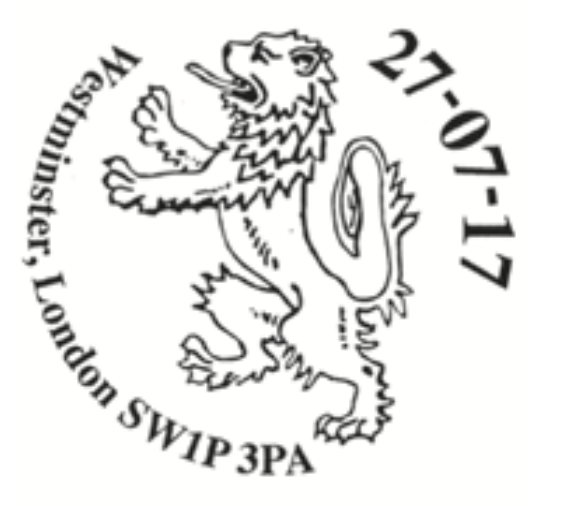 A commemorative postmark showing a Lion Rampant will be in use in Westminster, London on 27 July 2017.
We have no information on the occasion for this postmark. If you have information on this, please let us know.
The postmark can be acquired by sending addressed postcards or letters to:
London Special Handstamp Centre
Royal Mail
Mount Pleasant
Farringdon Road
LONDON EC1A 1BB
United Kingdom
The outer envelope should be marked "Special Handstamp no. 14186", and must be postmarked no later than 27 July 2017.
Postage rates:
UK / Channel Islands / Isle of Man:
2nd class / GBP 0.56
1st class / GBP 0.65
Europe: < 20g: GBP 1.17
World: < 10g: GBP 1.17,

< 20g GBP 1.40
Reported by Marci Jarvis
15 July 2017:
Disney Villains on Stamps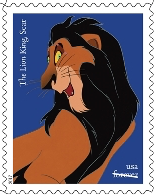 In a surprise announcement 21 June 2017, the USPS announced a set of stamps dedicated to Disney villains to be issued allready on 15 July 2017. One of the stamps shows Scar from The Lion King.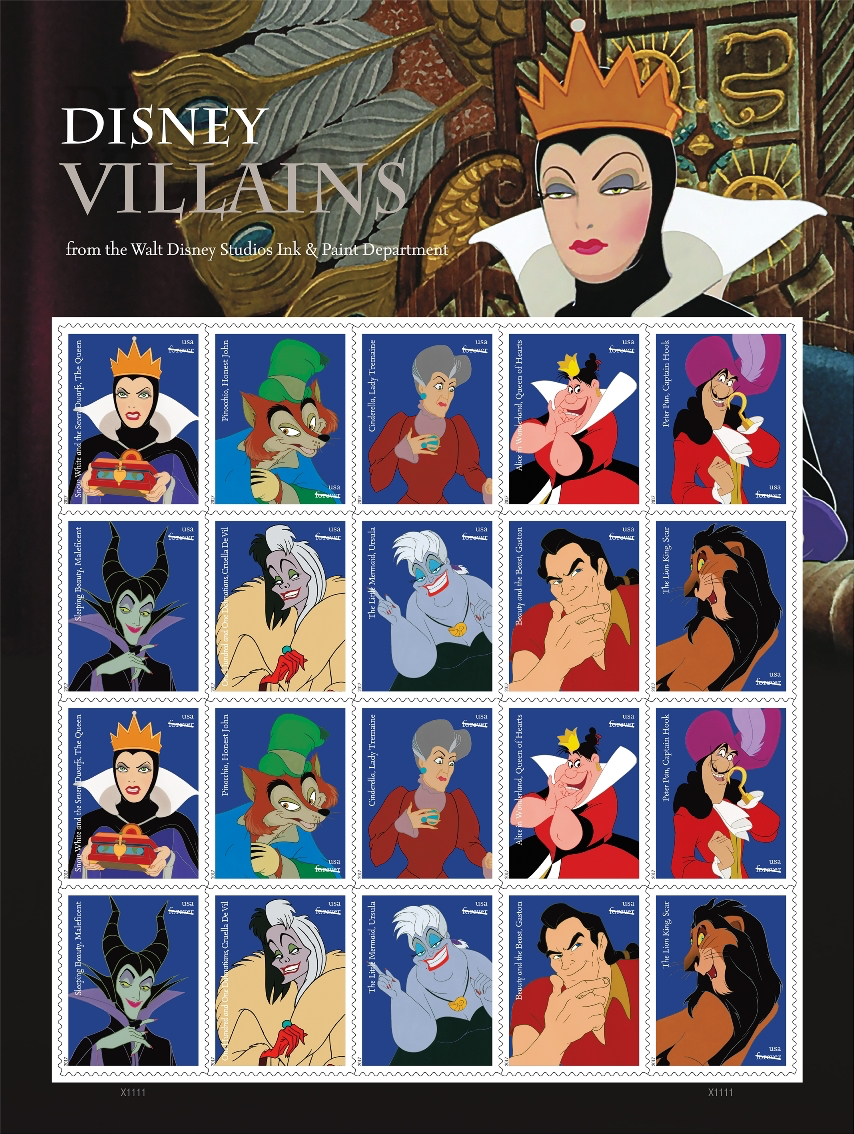 The set consists of 10 different self-adhesive stamps denominated 'Forever' (inland letter rate - USD 0.49 on issue), and they are sold in sheetlets of 20 (two of each stamp).
We have not seen the FDI postmarks or any other products for this issue yet.
USPS will dedicate the stamps July 15 during D23 Expo, a Disney fan event, in Anaheim, CA. The stamps will be available at Post Offices and USPS Stamp Fullfillment Service.
Reported by Marci Jarvis
30 June and 5 July 2017:
Norshaft Lions Club Postmarks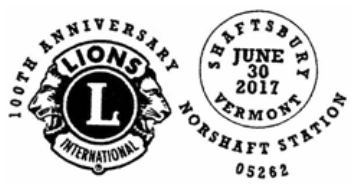 The Norshaft Lions Club in Vermont celebrates the Lions International Centenary with two commemorative postmarks in June and July.
The first one is used in Shaftsbury, VT on 30 June 2017. This postmark is available until 30 July 2017, by sending envelopes or postcards franked with US postage to:
Norshaft Lions Club
Norshaft Station
PO Box 9998
SHAFTSBURY, VT 05262-9998
USA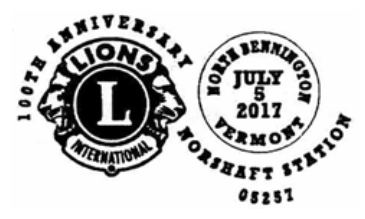 The second will be used in North Bennington, VT on 5 July 2017. This one is available until 4 August 2017, by sending envelopes or postcards franked with US postage to:
Norshaft Lions Club
Norshaft Station
Postmaster
PO Box 9998
NORTH BENNINGTON, VT
05257-9998
USA
Postage:
US postcard: USD 0.34 or a postcard stamp
US letter: USD 0.49 (or a Forever stamp)
International postcard/letter: USD 1.15 (or a Global Forever stamp)
Reported by Marci Jarvis