26 October 2017:
Sindelfingen Stamp Fair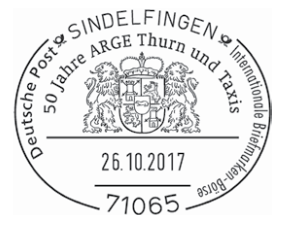 On 26 October 2017 a special postmark will be in use at the International Stamp Fair in Sindelfingen. The postmark celebrates the 50th anniversary of the Thurn und Taxi Philatelic Workgroup. The Thurn und Taxis CoA with four heraldic lions is shown in the centre of the postmark.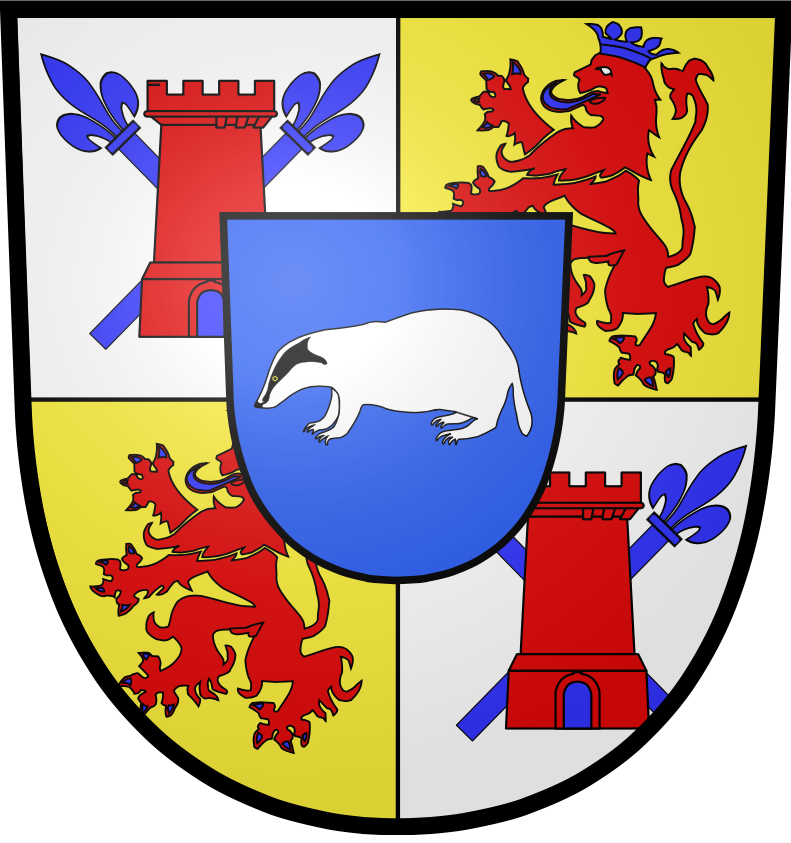 If you're not at Sindelfingen, you can also obtain this postmark by sending addressed envelopes/postcards franked with German stamps (computer postage not allowed) to:
Deutsche Post AG
Niederlassung Multikanalvertrieb
Sonderstempelstelle Weiden
DE-92627 WEIDEN, Germany
The outer envelope should be marked with "Sonderstempel nr. 20/317", and must arrive at the Special Postmark Office no later than the last day of use.
Postage rates:
Germany: Postcard EUR 0.45 / Standard letter EUR 0.70
International: Postcard/letter: EUR 0.90
Reported by Geir Arveng
14 October 2017:
Decommissioning of USS Ponce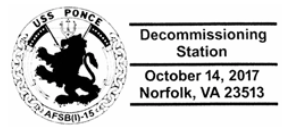 The USS Ponce, an Austin-class amphibious transport dock of the United States Navy which has been in service since 1971, has reached its retirement age. The ship was decommissioned on 14 October 2017, and a special postmark to mark the occasion was in use in Norfolk, VA on the decommissioning day.
The postmark is available until 13 November 2017 by sending envelopes or postcards franked with US postage to:
Stephen Decatur Chapter #4
Universal Ship Cancellation Society
Decommissioning Station
Postmaster
PO Box 719
NORFOLK, VA 23501-9998
USA
Postage:
US postcard: USD 0.34 (or a postcard stamp)
US letter: USD 0.49 (or a Forever stamp)
International postcard/letter: USD 1.15 (or a Global Forever stamp)
Reported by Marci Jarvis
10 October 2017:
Manx Cats
On 10 October 2017 The Isle of Man Post Office issues a set of stamps dedicated to the iconic tailless Manx.
The issue is designed by renowned cat artist Lesley Anne Ivory, and all the stamps show Manx cats set against Isle of Man themed patchwork quilts.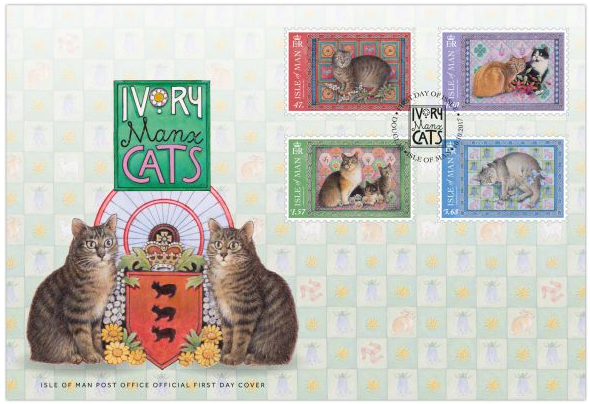 Aside from the stamps denominated GBP 0.47, 1.30, 1.53, and 3.68 respectively, there's a FDC with Manx cats in the cahet (sold at GBP 7.72), and a presentation pack withs all four stamps (sold at GBP 7.77).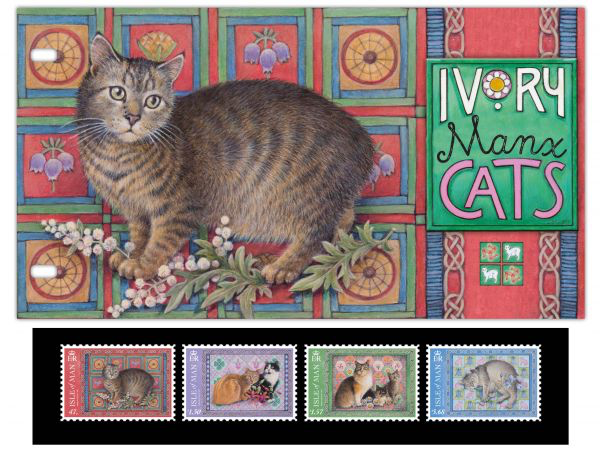 The stamps and other philatelic products can be ordered from the Isle of Man Philatelic Bureau, and also from WOPA.
Reported by Marci Jarvis