24 September 2018:
A Cat in the Sky on Canadian Semi-postal Stamp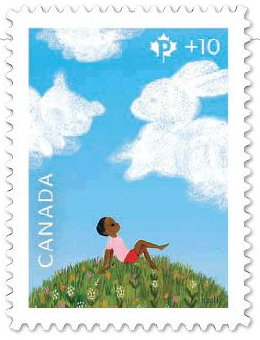 On 24 September 2018, Canada Post will issue a semi-postal stamp in its Community Foundation series. The stamp is designed by Matthew Warburton of Emdobleyu Design and illustrated by Julie Morstad. The stamp shows a child lying in the grass, looking up at fluffy, animal-shaped clouds, one of which is a cat.
The stamp is denominated P+10 (CAD 0.75 + 0.10 on issue), and is sold in booklets of 10 stamps. The cat cloud is also shown on the booklet cover.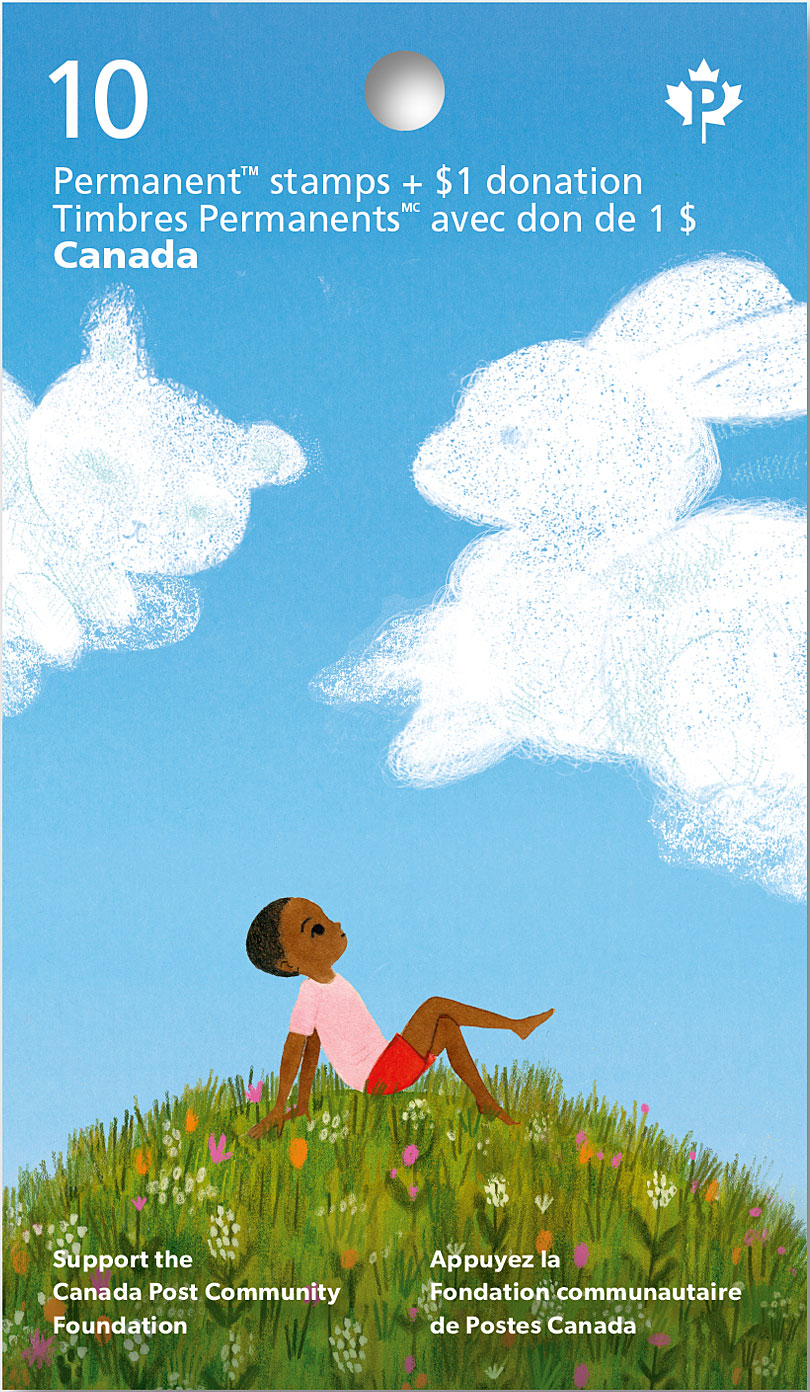 The products can be ordered from Canada Post's online store.
The Canada Post Community Foundation funds children and youth programmes, and provided more than CAD 1 million to community and grassroot projects all over Canada in 2017.
Reported by Marci Jarvis
17 September 2018:
20th Anniversary of Wuppertal Philatelic Library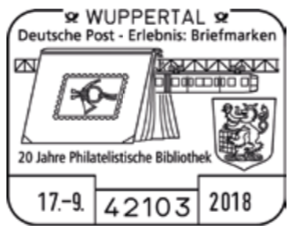 The German Post takes part in a special exhibition to mark the 20th anniversary of Wuppertal Philatelic Library on 17 September 2018. The postmark shows the Wuppertal CoA with a crowned lion rampant.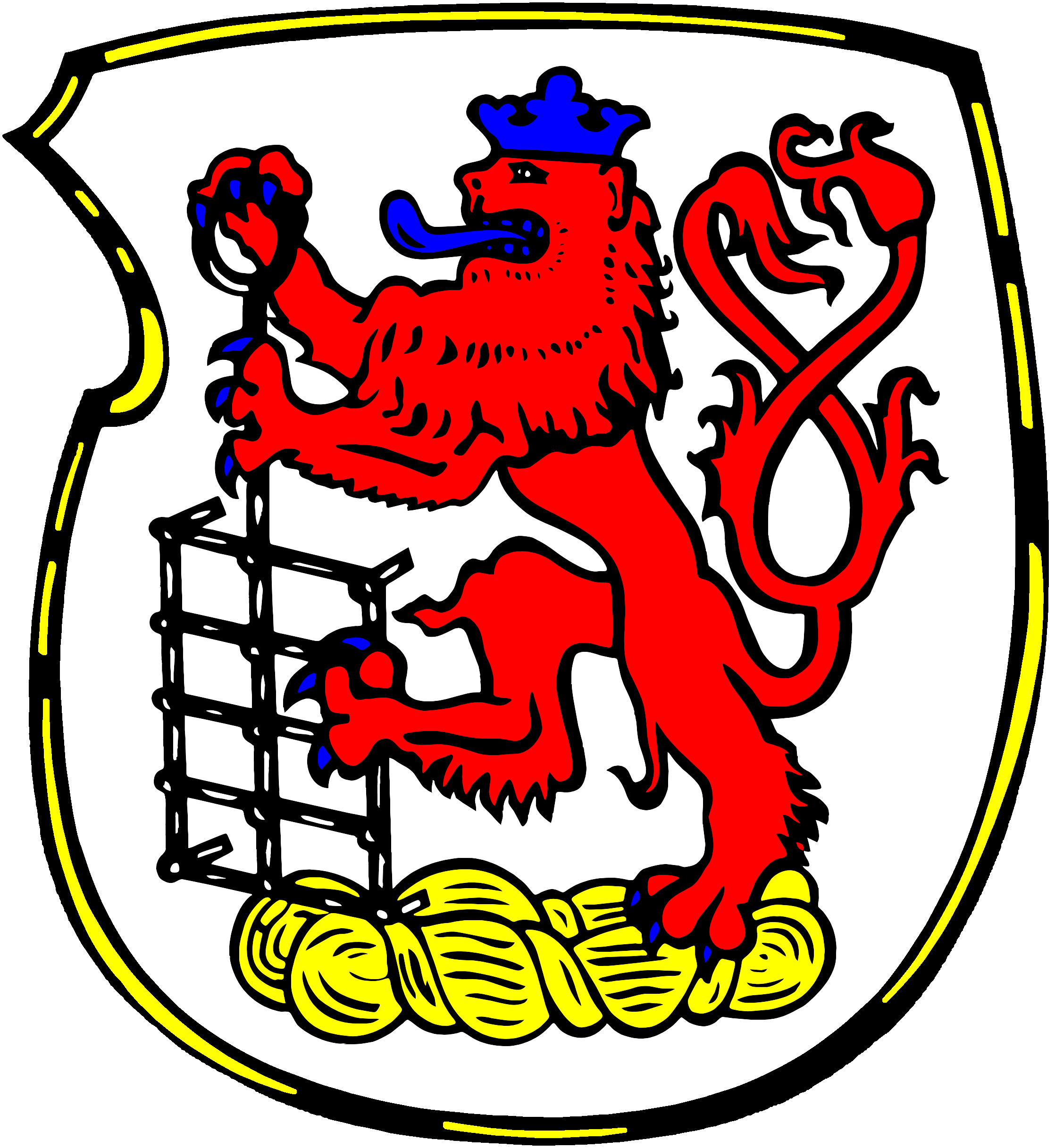 If you are in Wuppertal on the day of use, the exhibition takes place at Wuppertal Municipal Library (Stadtbibliothek Wuppertal), Kolpingstr. 8, Wuppertal, from 10 a.m. to 7 p.m. (1000-1900).
If you would like to send for this postmark, you can obtain it by sending addressed envelopes/postcards franked with German stamps (computer postage not allowed) to:
Deutsche Post AG
Niederlassung Multikanalvertrieb
Sonderstempelstelle
DE-92627 WEIDEN, Germany
The outer envelope should be marked with "Sonderstempel nr. 17/240", and must arrive at the Special Postmark Office no later than the last day of use.
Postage rates:
Germany:
Postcard EUR 0.45 /
Standard letter EUR 0.70
International:
Postcard/letter: EUR 0.90
Reported by Geir Arveng
6 September 2018:
Swiss Fairy Tale Stamps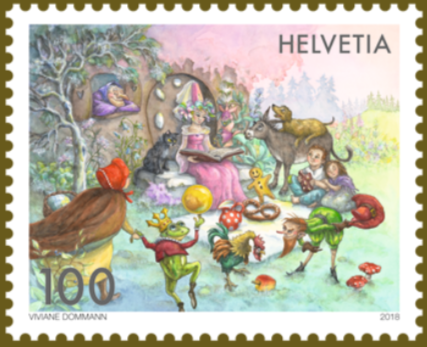 The Swiss Post issues a set of two stamps on 6 September 2018 showing scenes from fairy tales. Both stamps are denominated CHF 1.00 (standard inland priority rate), and both shows cats.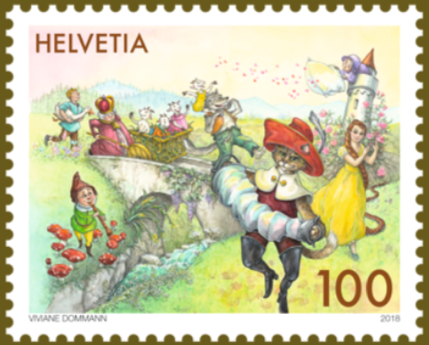 One of the stamps shows a.o. The Bremen Town Musicians, and the other includes Puss in Boots.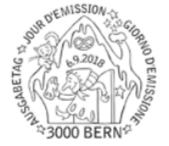 The first day postmark from Bern also includes a fairy tale cat, namely the one belonging to the witch in Hansel and Gretel.
Both stamps are sold in sheetlets of 6 with further fairy tale characters on the selvedge (no more cats that we have been able to discern).
All products related to the issue can be ordered online from Swiss Post, and also from WOPA.
Read the Swiss Post article presenting the issue in English, German, French, or Italian.
Reported by Marci Jarvis