5 April 2018:
Canadian Sphynx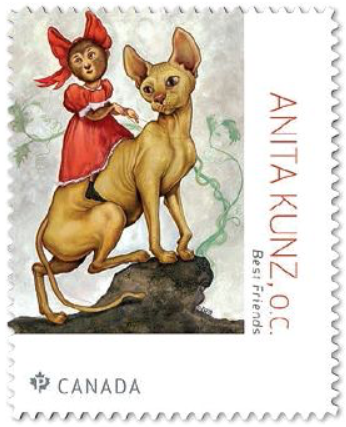 Canada Post will issue a booklet and souvenir sheet from Great Illustrators on 5 April 2018. One stamp by Anita Kunz is of interest to us. A little girl dressed in a 19th century outfit is riding a Sphynx! The stamp is a "P" or Permanent value (CAD 0.85 on issue), like the Forever stamps in the U.S. The booklet consists of self-adhesive stamps, while the MS is gummed. The Sphynx stamp will thus exist in two versions.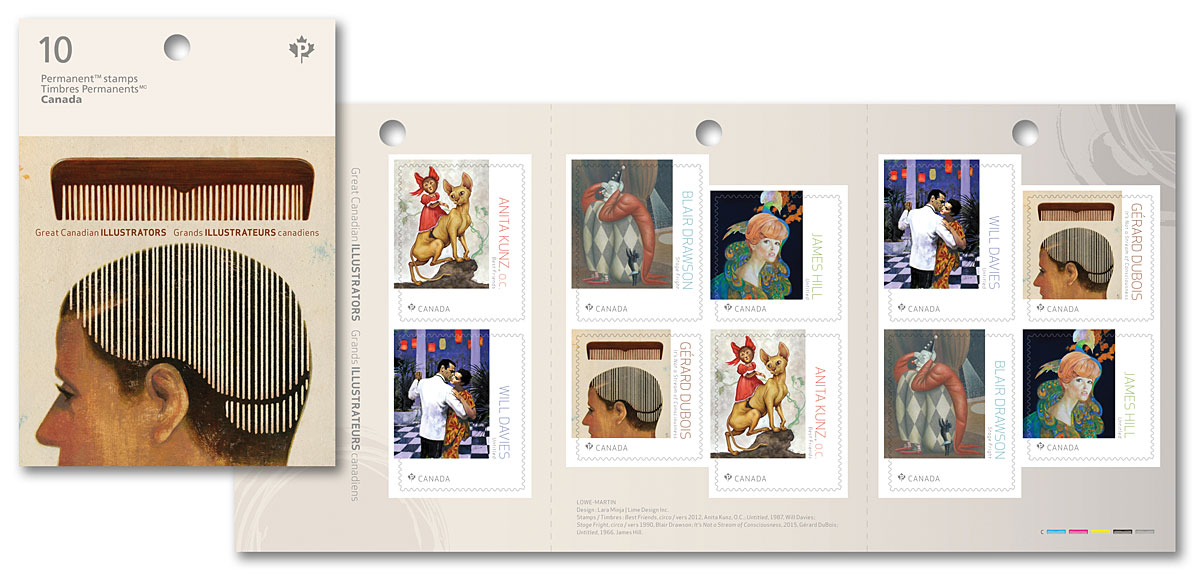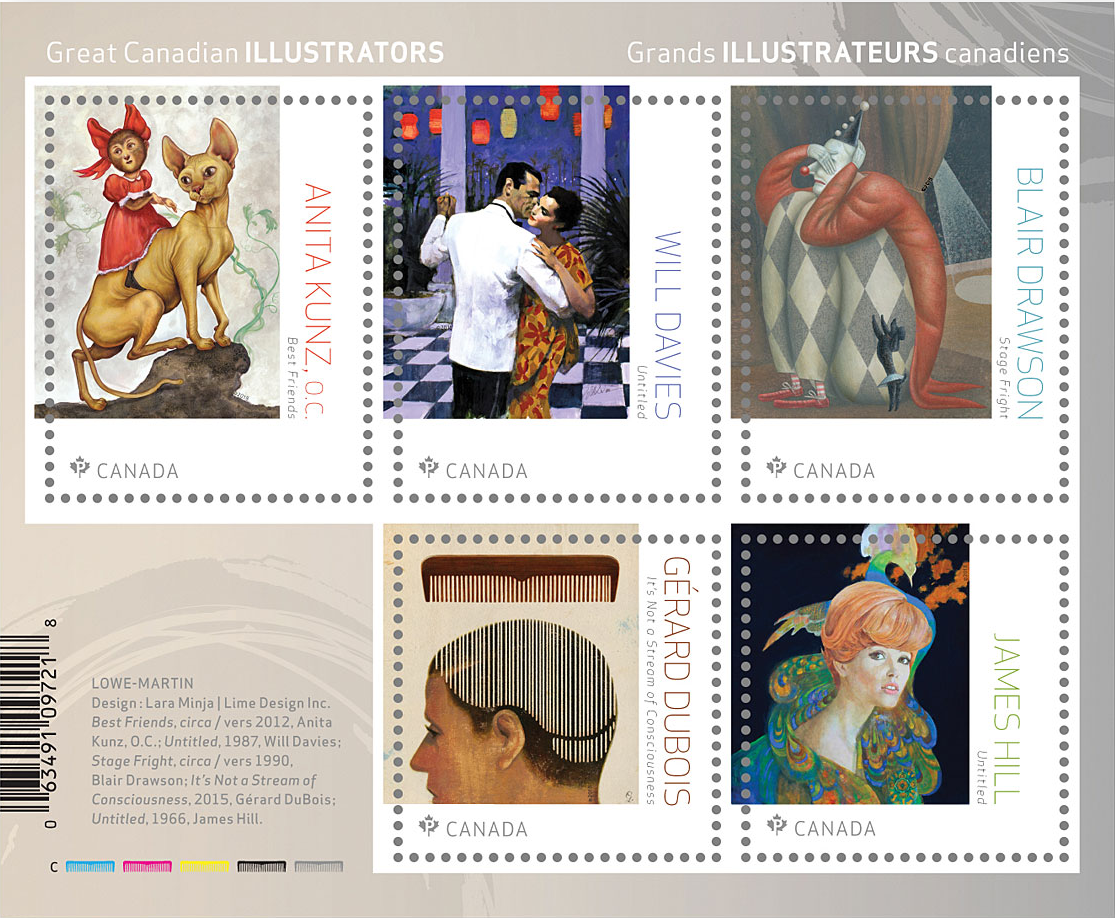 The same design as the stamp has also been seen as a stamp indicium on an envelope mailed in Canada in the beginning of March. We have had this reported both as a commercial mass mailing and as personalised, computer vended, downloadable postage, and as per now we do not know. If you know - please share.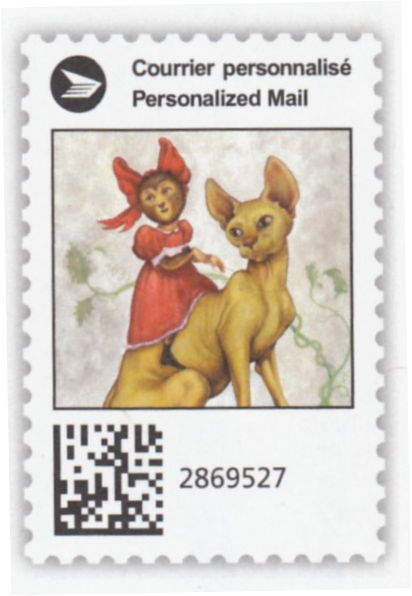 UPDATE: We have now learned that this imprint was used on the (domestic version?) of the Canadian philatelic bulletin Details No. 3 2018 (see back cover).
Reported by Marci Jarvis
30 March 2018:
New Australian Footy Stamps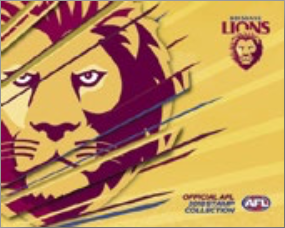 Australians are serious about their sports, and this is reflected each year when Australia Post issues their much loved series of football and rugby oriented "Footy Stamps". As has been the case for many years, the issue consist of a stamp pack - or large booklet - with pre-personalised stamp labels dedicated to the various top teams in the AFL (Australian Football League) and the NRL (National Rugby League) premierships.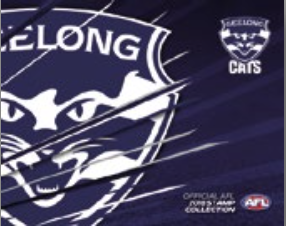 Each stamp pack contains 10 stamps with pre-personalised labels, each denominated AUD 1.00. They are sold at AUD 23.00. Most teams are named after animal, several of them felines:
- Richmond Tigers (football)
- Brisbane Lions (football)
- Geelong Cats (football)
- Wests Tigers (rugby)
- Penrith Panthers (rugby)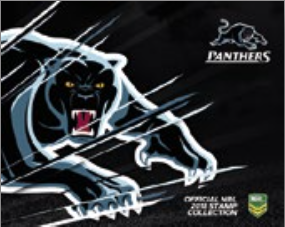 These products have not yet been listed at Australia Post's online shop, but we have the ad from the Australian Philatelic Bulletin.
Reported by Geir Arveng
23 March 2018:
Daniel Striped Tiger First Day Postmark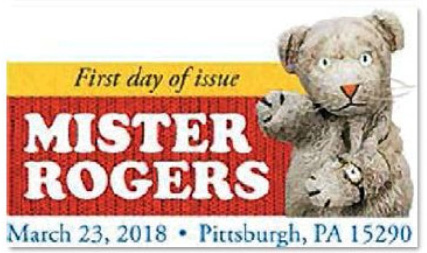 A popular children's program aired from 1963-2001, Mister Rogers' Neighborhood, was hosted by the softly-spoken Fred Rogers.
One of his puppet cats, Daniel Striped Tiger, will be on the digital color postmark for the US stamp commemorating him on 23 March 2018. Stringent specifications required for obtaining the digital color postmarks are explained at this link.
Daniel Striped Tiger was the first puppet ever to appear on the show. He is a shy tiger living in a non-functioning grandmother clock with no hands (because in make-believe, it is whatever time you imagine). Despite his shyness, Daniel shows wisdom and intelligence when he does speak. He allways wears a watch on one arm because "when you live in a clock you really should know what time it is".
Reported by Marci Jarvis