14 September 2017:
Ladybird Books: Smoke and Fluff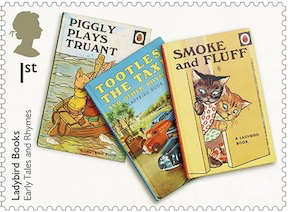 On 14 September 2017 Royal Mail will issue a set of stamps commemorating the children's book series Ladybird Books.
There's a total of 8 different stamps, each showing 3 book covers. On one of the 1st class inland stamps (GBP 0.65 on issue), we can see two cats on the cover of a book titled Smoke and Fluff.
Smoke and Fluff was first published in December 1941. It is written by A.J. MacGregor and illustrated by W. Perring. It is told in verse, and describes two lively kittens and how their naughtiness deeds were forgiven, in the end, by their understanding mother.
Reported by Geir Arveng
12 September 2017:
Belarus - India Joint Issue
Belarus and India celebrates the 25th anniversary of their diplomatic relations with a joint stamp issue on 12 September 2017. Bot stamps shows national symbols - India represented by the state emblem with the Lion statues from the Ashoka Pillar.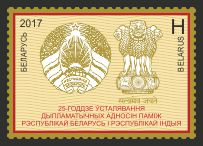 The Belarus stamp is denominated H (international surface letter - BYR 1.38 on issue). The stamp is issued in sheetlets of 6.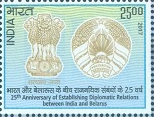 The Indian stamp is denominated INR 25.00,and is issued in a single-stamp miniature sheet.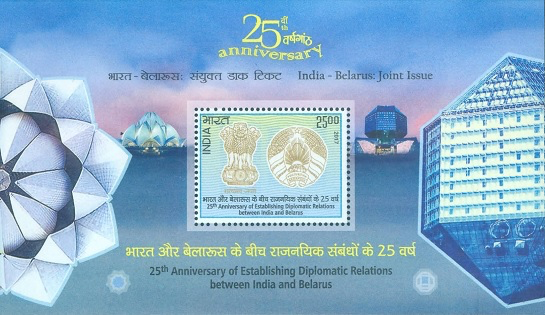 Reported by Geir Arveng and Marci Jarvis
11 September 2017:
Estonian Lynx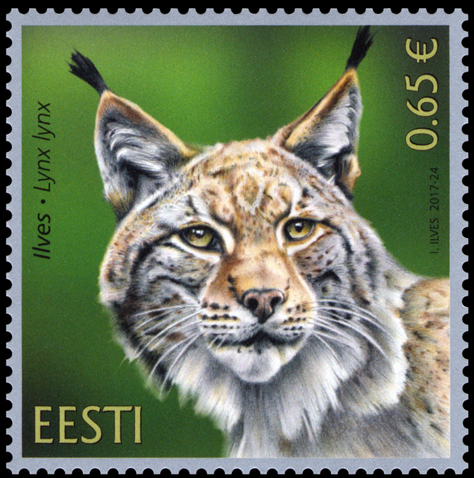 Estonia issues a single stamp showing a Lynx 11 September 2017. The stamp is denominated EUR 0.65 (inland letter rate).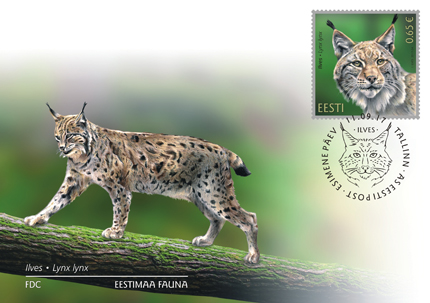 There's also an FDC with a lynx in the cachet, and a Maximum Card.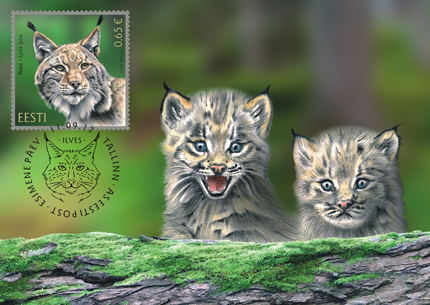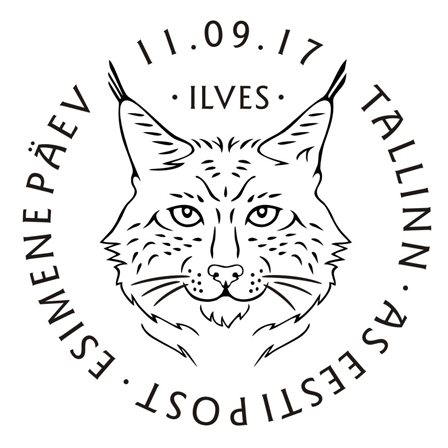 The First Day Postmark also shows a Lynx.
Reported by Geir Arveng